We're always on the move!
Check out some of our past research and initiatives: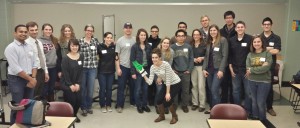 In 2015 we partnered with UW-Bothell, Seattle University, and the Department of Prosthetics & Orthotics for a Handathon – a two-day event dedicated to improve the design and function of 3D-printed prostheses. See how these communities have grown worldwide through Enabling the Future! Our lab continues to work on improving the design of 3D-printed orthoses.