Movement requires energy! How much energy an activity takes often dictates how often and how much we choose to engage. For individuals with cerebral palsy, the energetic cost of many activities of daily living are elevated due to changes in neuromuscular and musculoskeletal function. For walking, the average child with cerebral palsy requires over two-times as much energy to walk compared to peers. These elevated costs can contribute to exhaustion, lower activity levels, and reduced participation in daily activities. At our partner hospital, Gillette Children's 92% of children with cerebral palsy report that fatigue significantly impacts their daily activities. Nationally, seven of the top ten research priorities identified by the CP community are related to fatigue or energy.
The energetic costs of movement have been well characterized, but not for people with cerebral palsy. Using a combination of biomechanical modeling and experimental studies, researchers have identified the factors that drive the energetics of walking for nondisabled adults. This prior research has provided fundamental insight into walking energetics, enabling the development of exoskeletons and other assistive devices that can reduce energetic costs. Whether these principles extend to individuals with cerebral palsy remains unknown.
In partnership with Mike Schwartz & Andy Ries from Gillette Children's and Max Donelan from Simon Fraser University, the goal of this research is to perform the basic science experiments to quantify and understand walking energetics in cerebral palsy. Over the next two years we will be performing fundamental biomechanical experiments to interrogate the factors that contribute to elevated walking costs.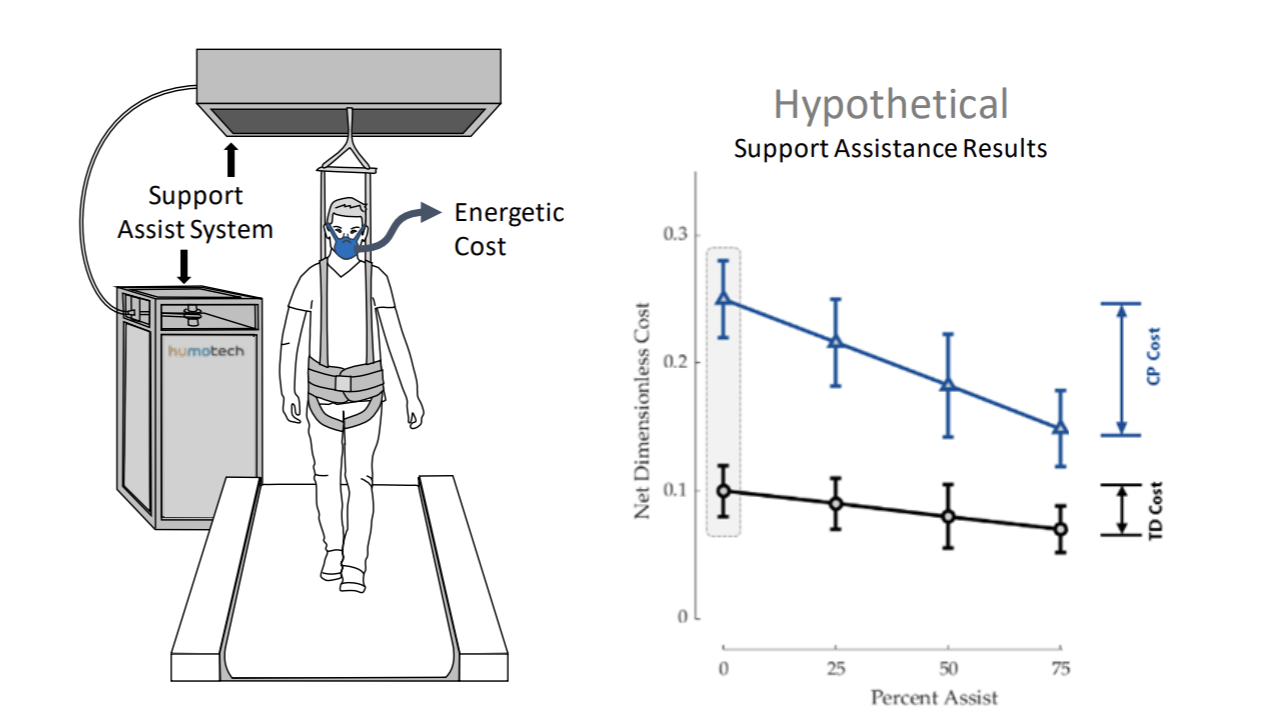 Funding
This work is supported by the National Institutes of Health, Eunice Kennedy Shriver National Institute of Child Health and Human Development under Grant Number R21HD104112. Any opinions, findings, and conclusions or recommendations expressed in this material are those of the author(s) and do not necessarily reflect the views of the National Institutes of Health.
News & Publications