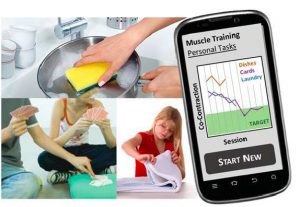 Rehabilitation research has demonstrated that repetitive practice can improve function after neurologic injury; however, the methods to support this practice are time and resource intensive. Face it – we would rather be playing outside, watching TV, or doing anything else besides the boring exercises and stretches that compose the typical rehabilitation regime.
Advances in sensor technology and ubiquitous sensing have created new pathways to understand and monitor human activity during daily life – facilitating movement practice in the home and community. The objective of this research is to develop the technology to enable ubiquitous rehabilitation – rehabilitation that harnesses activities of daily life to monitor, train, and improve movement. Specifically, we seek to design, develop, and evaluate novel approaches for tracking and training muscle activity to improve upper extremity function after neurologic injury.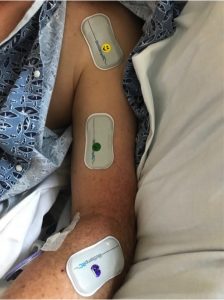 In collaboration with UT Austin and supported by the NSF-NIH Smart & Connected Health Initiative, this research combines expertise in engineering, material science, and rehabilitation to achieve three primary objectives:
Further develop and test novel stretchable, wireless electromyography sensors for muscle activity monitoring and mobile interfaces for data processing, visualization, and biofeedback training
Quantify the muscle activity and movement after stroke, and
Evaluate methods to integrate biofeedback training into daily life.
The results of this research will expand our understanding of how humans control movement after neurologic injury and create new pathways to enhance movement and reduce the burdens of rehabilitation.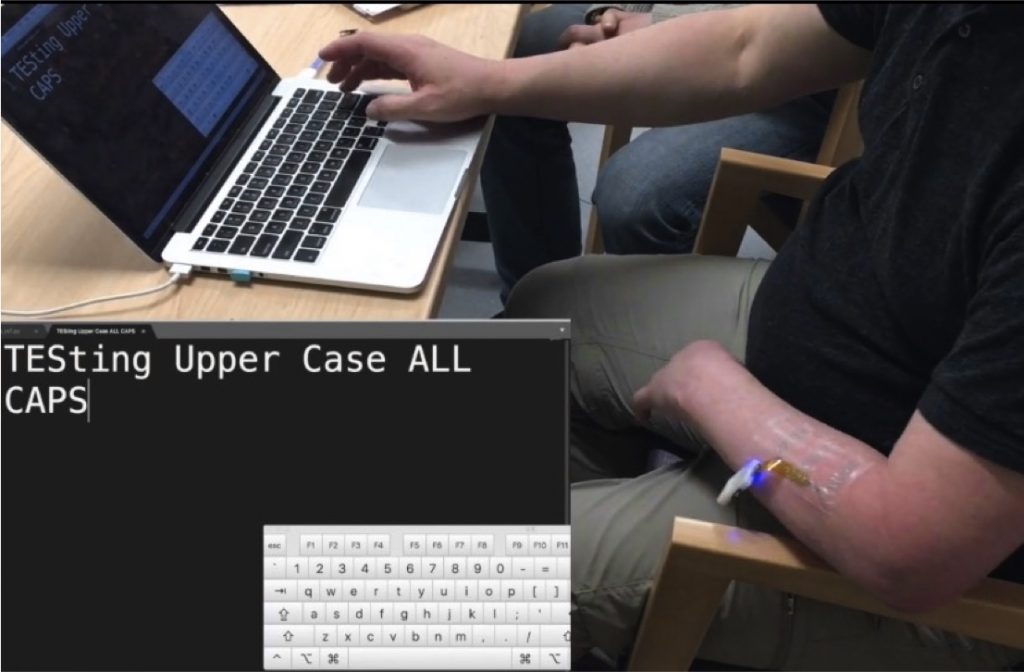 One of our co-designers requested using the EMG electrodes to control the shift key on his computer. Now he can use the interface to both make typing easier and practice activating his forearm muscles while he is at work.
---
Funding
This material is based upon work supported by the National Institutes of Health, National Institute of Biomedical Imaging and Bioengineering under Grant Number 1R01EB021935-01. Any opinions, findings, and conclusions or recommendations expressed in this material are those of the author(s) and do not necessarily reflect the views of the National Institutes of Health.
---
Recent News
---
Funding
NIH – NIBIB: SCH: Ubiquitous Rehabilitation to Improve Movement After Neurologic Injury
---