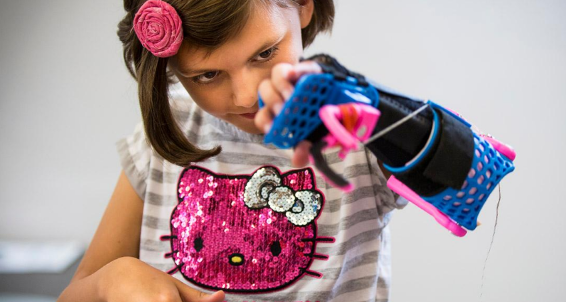 This past Friday, the University unleashed its most ambitious philanthropic campaign, UW Together. The Ability & Innovation Lab was honored to have a team of undergraduate's work featured, an elbow-driven orthosis for Jayna.
This story is now featured in the Seattle Times NW Showcase section, and Kat, our Director, is featured in an ad to the right of the story. To read and watch the video, CLICK HERE. We are proud to partner with the Center for Sensorimotor Neural Engineering (CSNE) here in the College of Engineering. Innovation occurs at the intersection of multiple disciplines, and Together we can change the world.
Go Dawgs and Go Biomechanics!