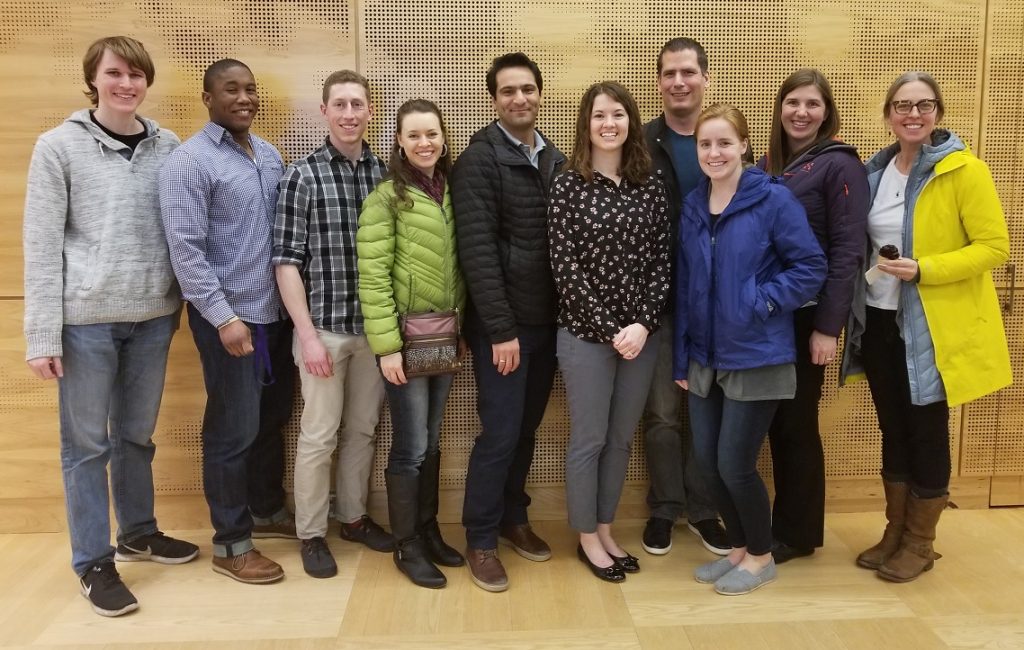 Today we all headed over to the HUB to celebrate one of our awesome research scientists, Keshia Peters.
Keshia was nominated for the University of Washington Distinguished Staff Award – the staff award for the whole university!
While we got to enjoy cupcakes, lemonade, and practice our silent standing wave this celebration honored all nominees. We have to wait a few weeks for the final awardees to be announced. Good luck Keshia and thanks for all you do for the lab!