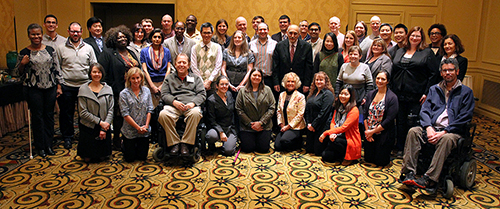 The proceedings from AccessEngineering's first Capacity Building Institute have been published on-line.
This institute focused on bringing together faculty, staff, and students from engineering departments around the country to discuss how to support individuals with disabilities in pursuing careers in engineering.
There were many wonderful presentations and discussions. In particular check out:
These discussions helped to inform several new resources from AccessEngineering including:
The Capacity Building Institute was hosted at the University of Washington-Seattle April 7-9, 2015. Please let us know if you are interested in participating next year!