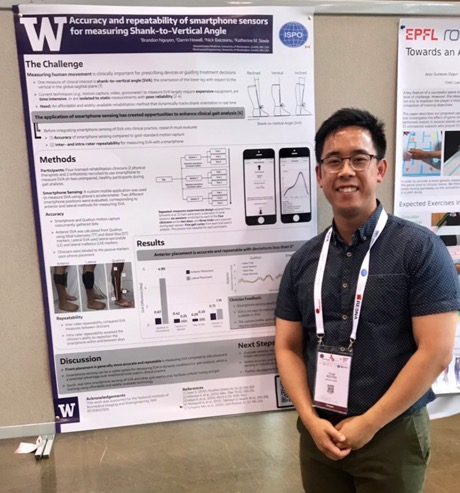 Congrats to Brandon Nguyen who was awarded the Best Student Poster award by the International Society of Prosthetics & Orthotics Canada at RehabWeek in Toronto this past week! Brandon presented his work, "Accuracy and repeatability of using smartphone sensors for orthotic tuning."
Check out his abstract and poster.
You can also download the HuskySTEPS app to try it out yourself.
---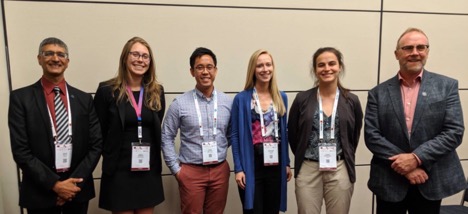 This work, in collaboration with Nick Baicoianu and Darrin Howell, examined the accuracy of measuring shank-to-vertical angle during walking with a smartphone compared to traditional motion capture systems. Shank-to-vertical angle is a measure used by orthotists and therapists for AFO tuning and gait training. The short story – placing the smartphone on the front of the shank can measure shank-vertical-angle with errors less than two degrees compared to traditional motion capture systems, with high intra-rater and inter-rater repeatability across days.
---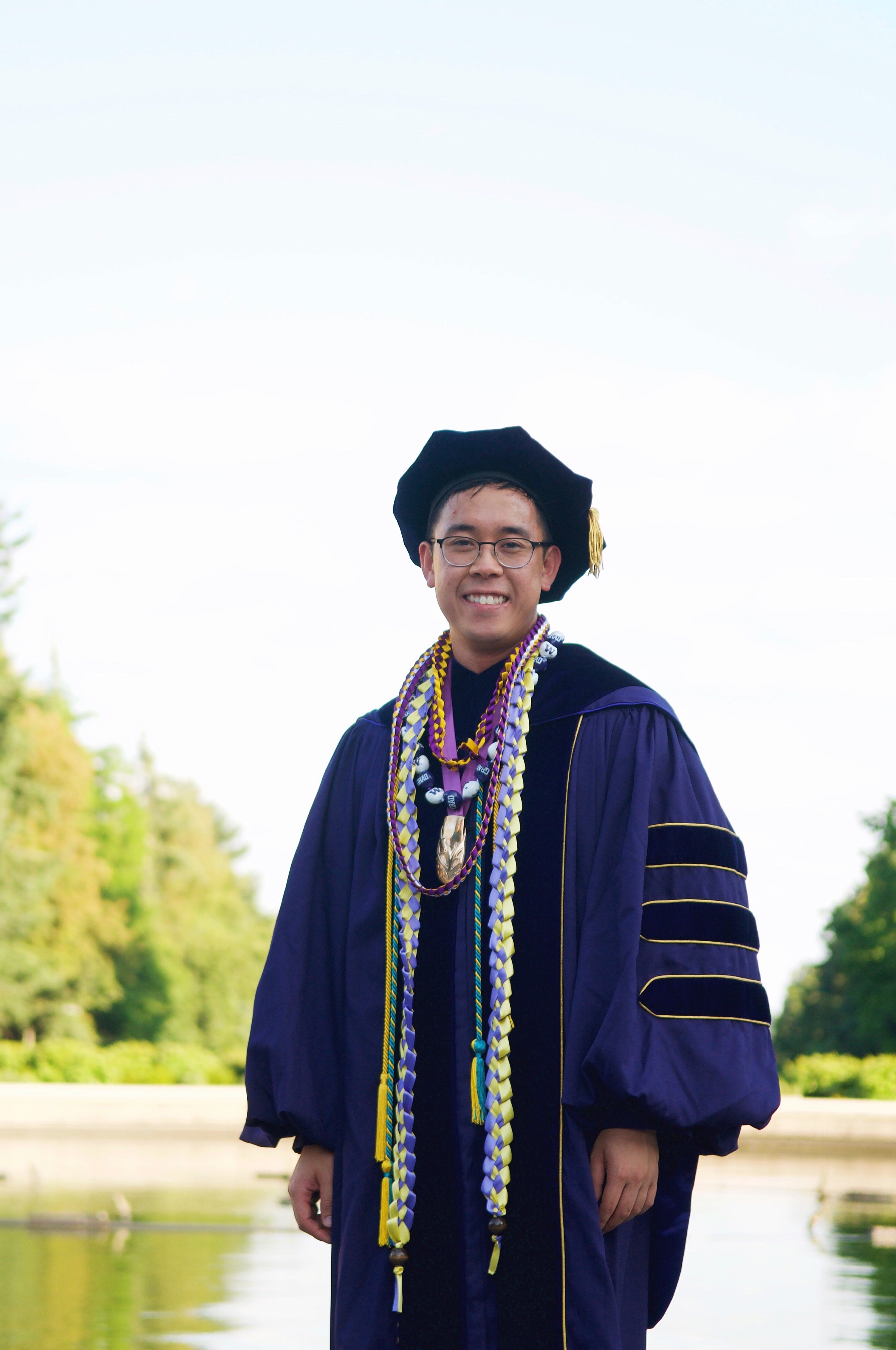 Brandon also recently finished his Doctorate of Physical Therapy (DPT) degree at the University of Washington – making him one of the rare engineer-therapists. In recognition of his efforts to combine academic scholarship with social awareness and concern, he was awarded the 2019 UW Graduate Medal.
Congratulations Brandon! We are so excited to see what you do next.