A second NSF Convergence Accelerator focused on increasing access and inclusion. The LIBERATE workshop is focused on Living Better through Rehabilitation & Assistive Technology.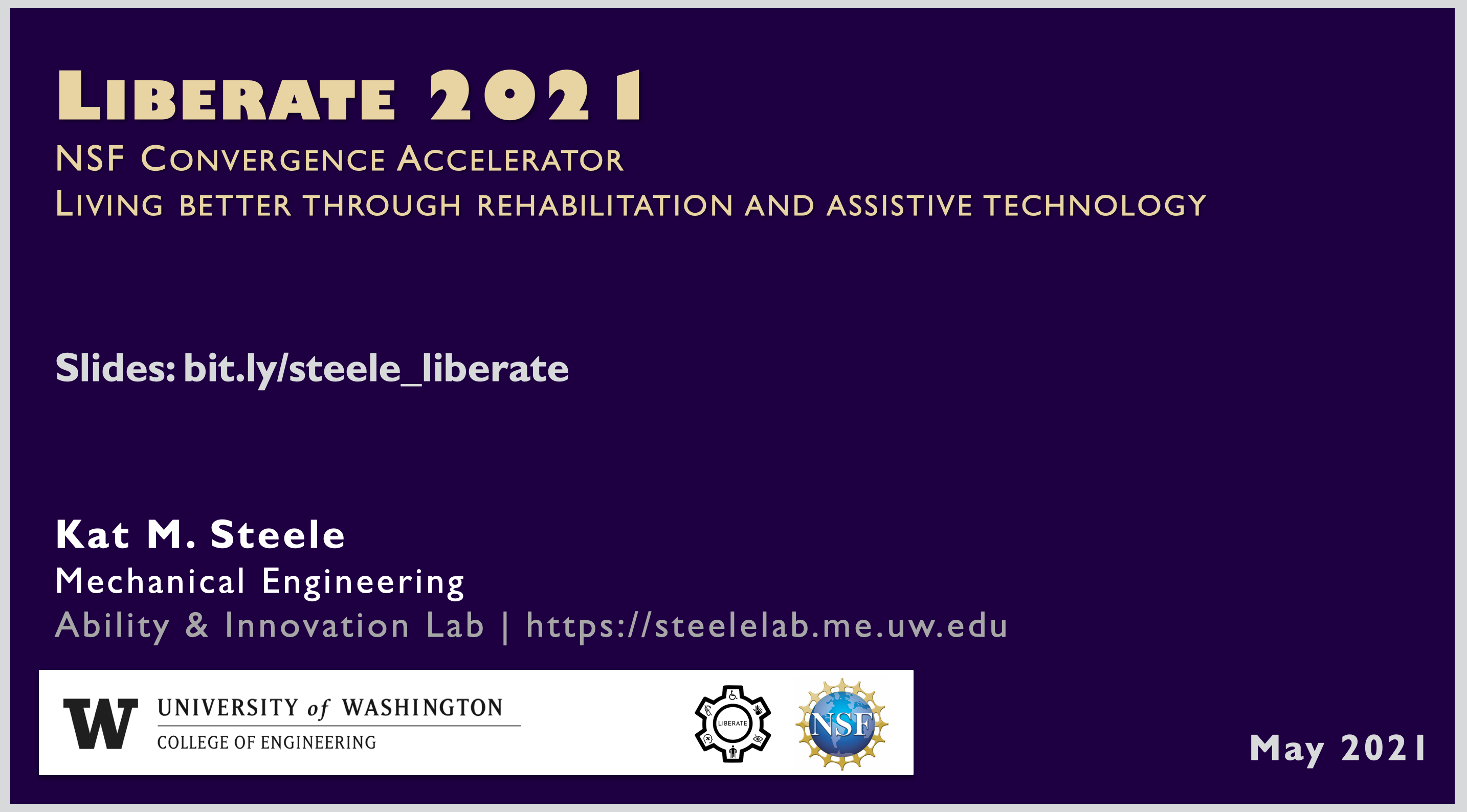 As an NSF Convergence Accelerator, participants will seek to identify pathways that could be  pursued by multidisciplinary teams to get solutions at least to a prototype stage in 3-5 years. The long-term goal from this workshop is to kickstart the next wave of technologies that will empower people with disabilities.
Dr. Steele will be participating and presenting some kernels of ideas for inclusion, especially highlighting recent work from CREATE.
Slides
Email Dr. Steele (kmsteele – at – uw – dot – edu) with questions, comments, or suggestions.