Five members of our lab – Kat, Michael, Alyssa, Megan, & Nicole – attended ISB 2019 in Calgary, Canada. The International Society of Biomechanics promotes and supports international contacts amongst scientists, the dissemination of knowledge, and the activities of national organizations in the field of biomechanics.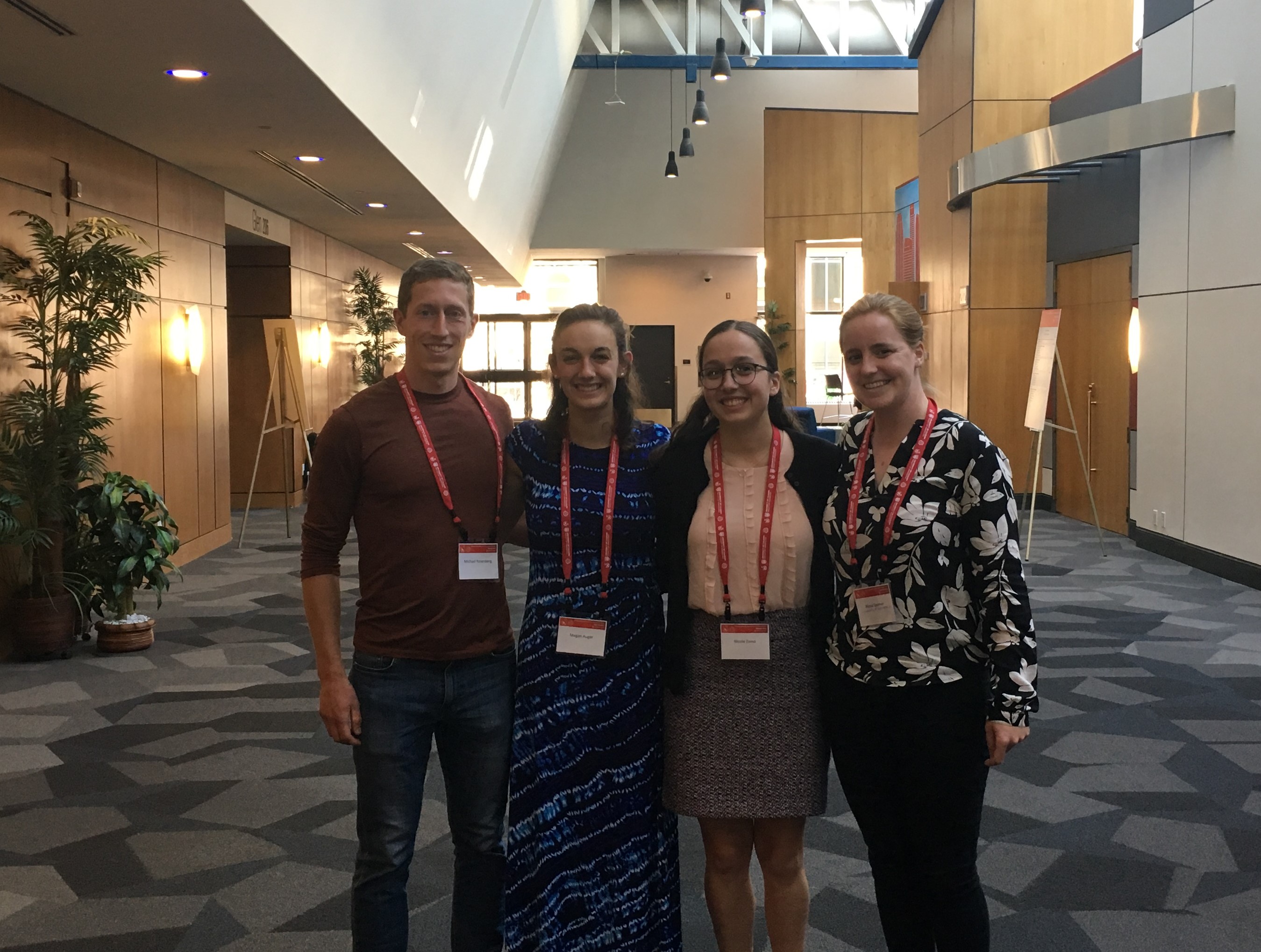 Our work at the conference included:
Kat Steele: ISB presentation on in-clinic EMG monitoring for muscle activity and movement in acute care in the initial days after stroke.
Michael Rosenberg: ISB poster showcasing how individuals' kinematics and muscle activity change in response to ankle exoskeleton stiffness during acceleration from standing. ISB presentation on open-loop modeling of response to ankle exoskeleton torque during walking.
Alyssa Spomer: ISB poster highlighting how motor control is impacted when typically developing individuals emulate cerebral palsy gait patterns. ISB poster on understanding how individuals can alter motor control expression using visual biofeedback.
Megan Auger: ISB presentation on how muscle coordination strategies in typically developing children and children with cerebral palsy are not accurately captured using standard musculoskeletal modeling optimization algorithms in computer simulation.
Nicole Zaino: ISB presentation on spasticity reduction via rhizotomy in children with cerebral palsy and how there was no significant difference in the change in energy consumption when compared to a control group of children with cerebral palsy who had no rhizotomy.
---
TGCS 2019
Additionally, two members of our lab – Michael & Megan – attended TGCS 2019 in Canmore, Canada prior to ISB 2019. The Technical Group on Computer Simulation (TGCS) is a scientific and technical meeting for investigators and students in all areas of computer simulation in biomechanics. This group was a highly-focused subset of the ISB community, primarily focusing on forward simulation of unimpaired and pathological gait patterns, but also touching on multi-scale simulation, diving, cycling, and wheelchair use.