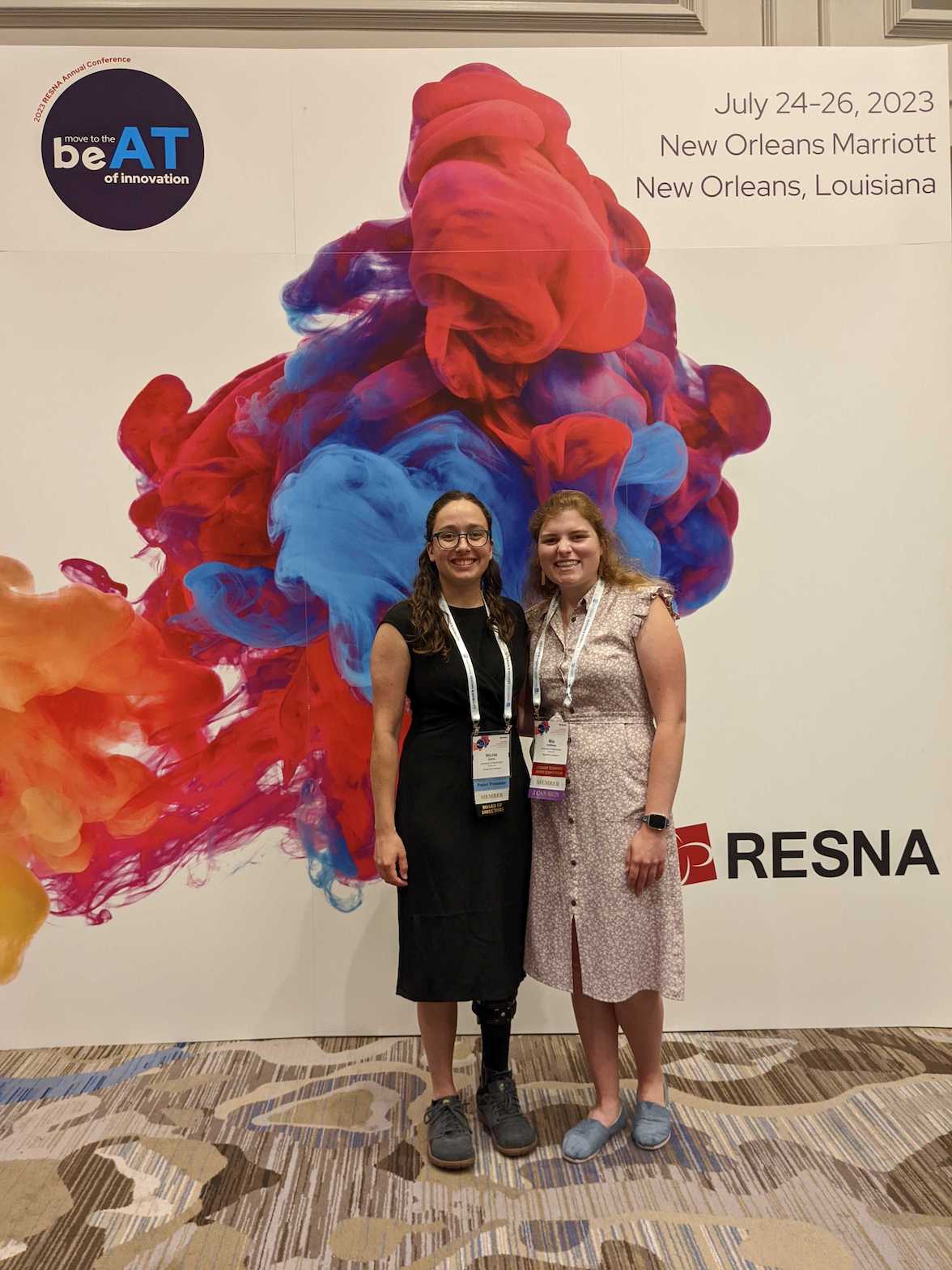 Two lab members, Nicole Zaino and Mia Hoffman attended the annual Rehabilitation Engineering and Assistive Technology Society of North America (RESNA) Conference on July 24-26 in New Orleans, LA.
Big congratulations to Mia Hoffman for being selected as an awardee in the Student Scientific Paper Competition (SSPC).
Mia gave a podium presentation on "Exploring the World on Wheels: A Geospatial Comparison of Two Pediatric Mobility Devices"
Nicole was also selected to give an interactive poster presentation on "Quantifying Toddler Exploration in Seated and Standing Postures with Powered Mobility". She also completed her time as the student board member for RESNA.
Way to go, Mia and Nicole!