Dr. Kat Steele and lab alumni, Dr. Heather Feldner, were on the The Accessible Technologies & Inclusive Design Panel at the IdeaGen Global Innovation Summit hosted by Micrsofot on June 7, 2019. Scott Saponas served as the moderator, asking tough questions about how to encourage and expand inclusive design. A large portion of the summit celebrated the increasing inclusion of women in tech and entrepreneurial fields, while also highlighting the remaining barriers and challenges. We hope our panel also sparked reflection on ability as an important dimension of diversity that has important implications for the design and engineering of inclusive products, environments, and experiences.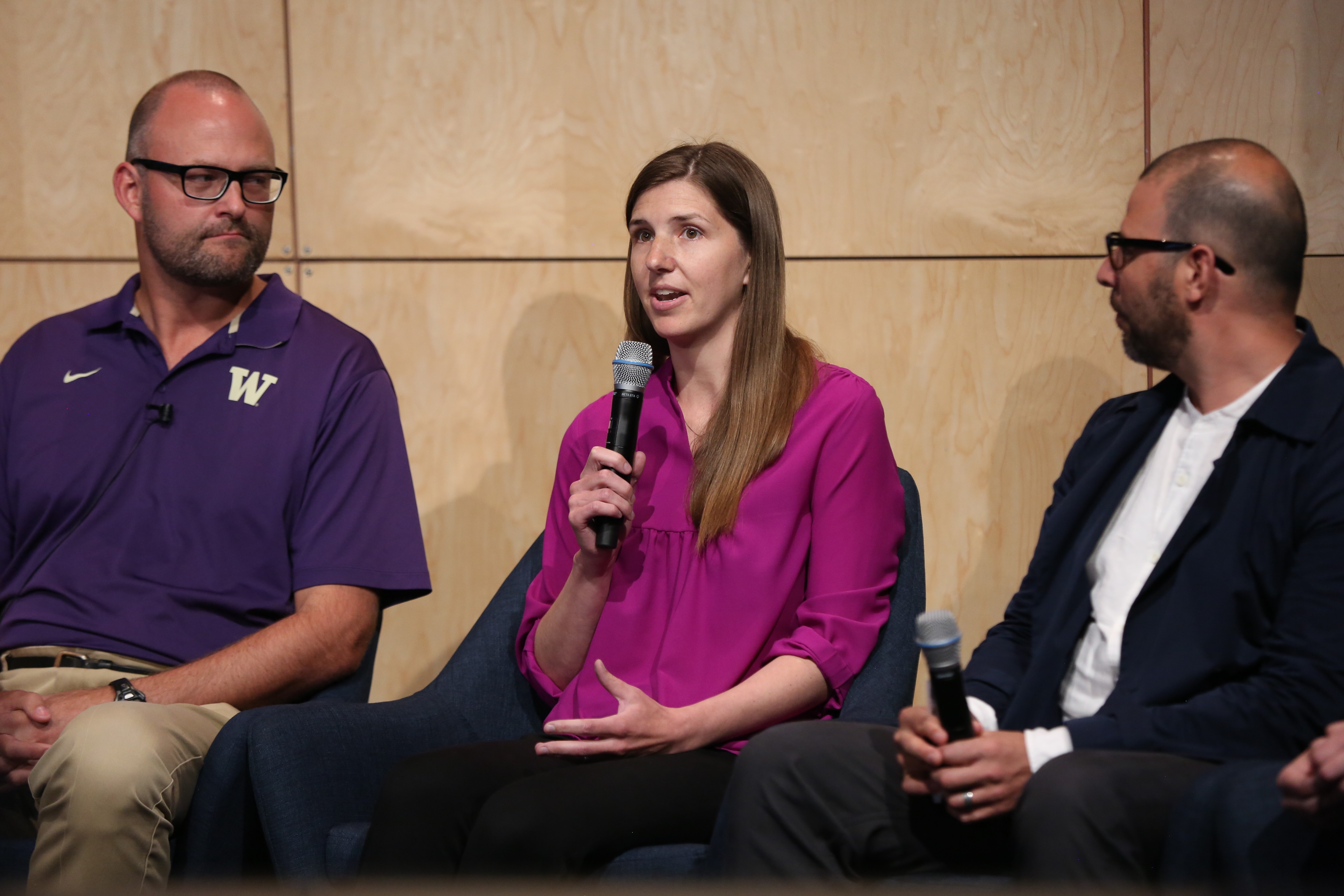 The panel also included Dr. Jacob Wobbrock from UW and Oscar Murillo from Microsoft. This was another reminder of the powerhouse of accessibility researchers at UW and in the Seattle-area. An artist was capturing the summit through illustration – the whole day (it looked amazing and exhausting):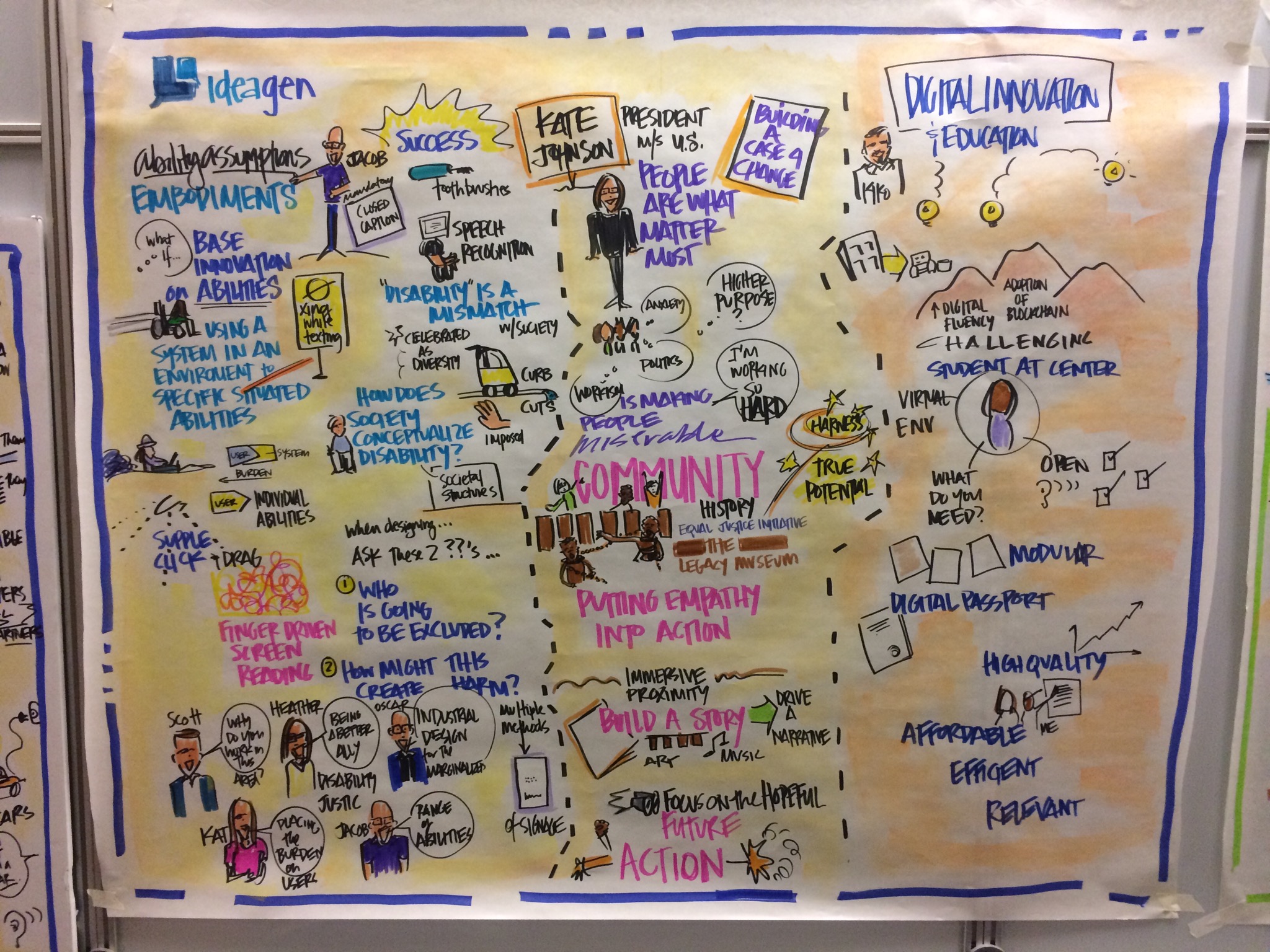 One of the challenging questions Scott asked was our favorite examples of successful inclusive design. I still find it disappointing that this is a challenging question. We have our classic examples – curb cuts, closed captioning, power toothbrushes, Oxo products – that have made life easier for many, but were originally conceptualized through the inclusion of individuals with diverse abilities.
There should be many more examples of success. This should be an easy question where we can quickly call to mind all of the outstanding examples in the world that celebrate the inclusion of individuals with diverse abilities in the design process and make our daily life more inclusive.
What are your favorite examples of inclusive design?
What technologies make you excited for a more inclusive world?
You can learn more, find resources, and join the community through AccessEngineering.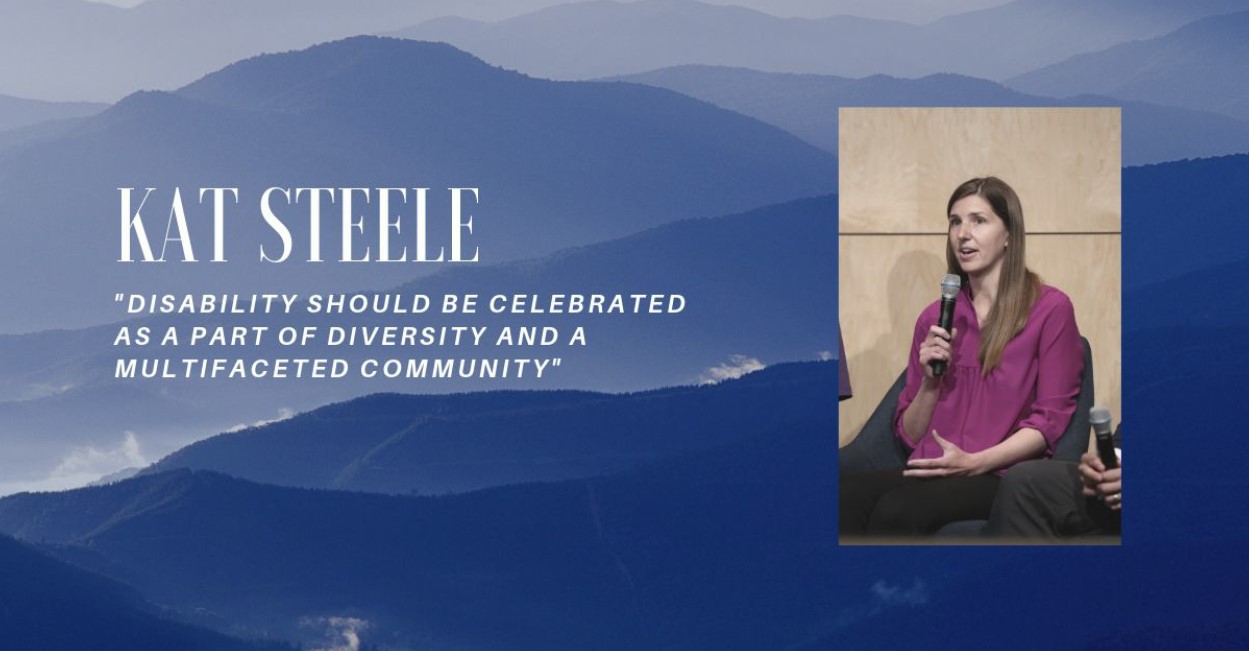 The fancy graphic from IdeaGen for serving on the panel.